 History & Culture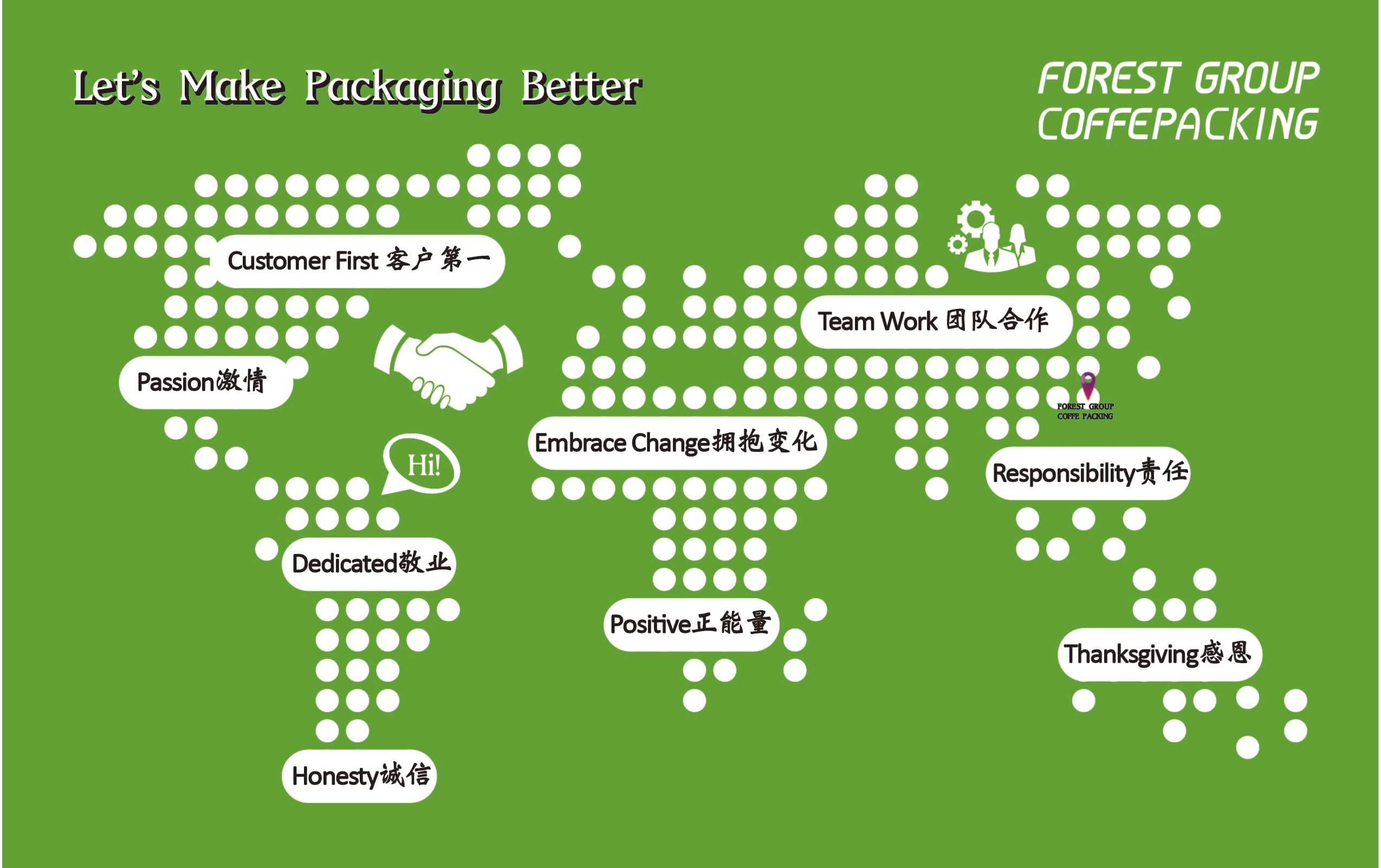 The Forests Packaging Group was founded in 1986 and is the Top 30 paper packaging enterprise on mainland China. It occupies the floor space of 100,000 square meters, the building area of 60,000 square meters, with plant assets of more than RMB150 million. There are over 100 pieces of advanced equipment, including the German Man Roland and the Japanese Roybi.
The Forests Packaging Group & "Forests" is qualified by the Trademark License Printing Admission Certificate, Export Packaging Quality Certificate, Dangerous Product Packaging Certificate, etc. from the government.It has passed many certificates, such as FSC, SGS, ISO9000/14000, BSCI, and more.
The main products and services of Forests Packaging Group include corrugated board (corrugated boxes, shipping boxes, packaging boxes) color surface carton (offset printing/flexo printing), display boxes, instruction manual and company brochure printing, books and magazine printing, package printing, etc. Forests Packaging Group also sells various grades of paperboard and corrugated paper. To meet the needs of different customers Forests Packaging Group provides a one stop packaging solution (planning, design, photography, plate-making, sample-making , printing, etc.)
Our company's products reflect the company's positioning on the market. An exquisite gift box highlights the taste of life and helps you enjoy life's special moments. That is my wish!
We care about your product packaging. We take your satisfaction seriously.
Our family: (Forests Packaging Group)
Our Family established in 1998 built on integrity, trust, cooperation and passion for quality and customers service.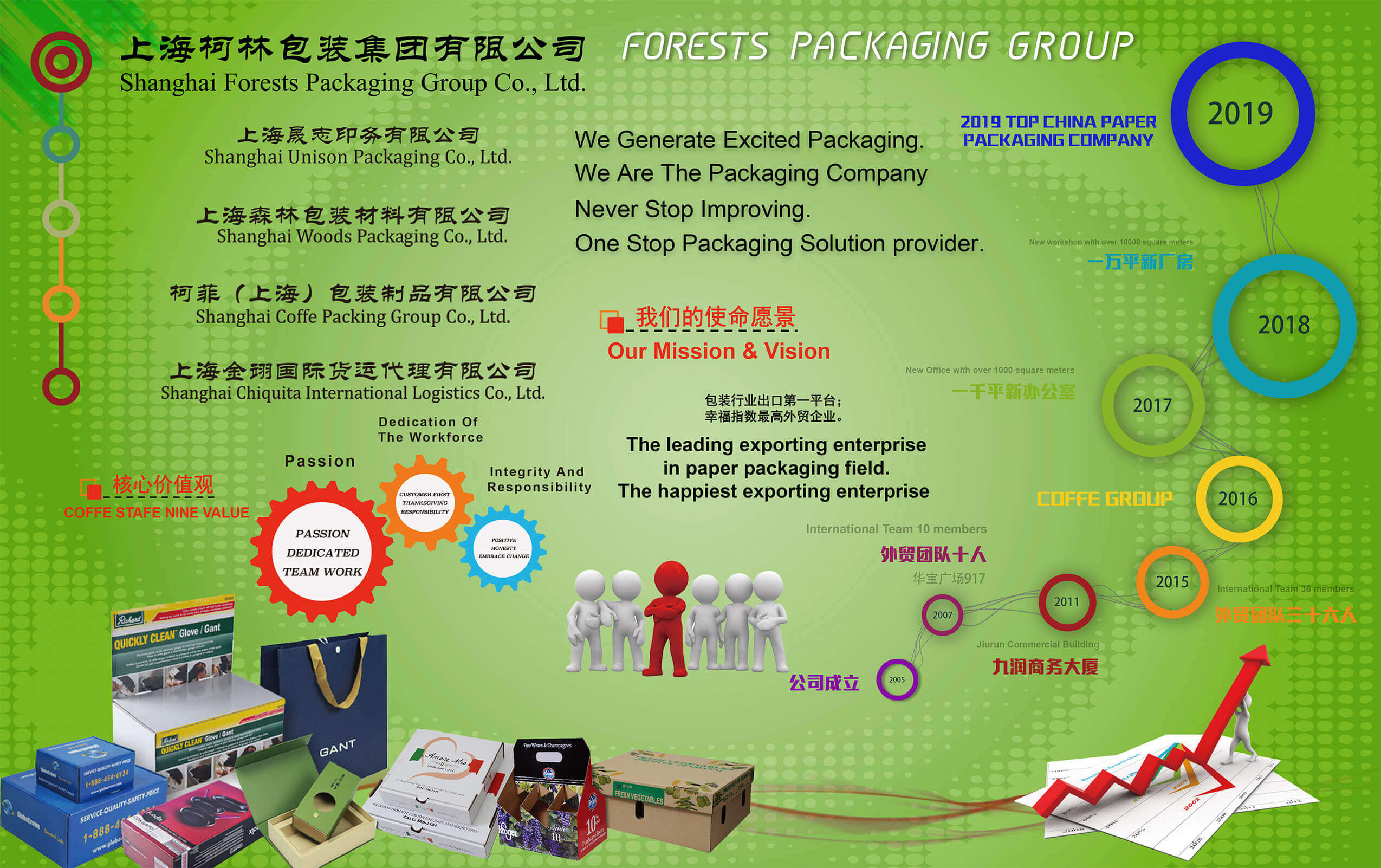 We have nice corporate values
CUSTOMER FIRST
HONESTY IN ALL OF OUR DEALINGS
POSITIVE AND CONFIDENT ATTITUDE
PASSIONATE ABOUT PACKAGING
DEDICATED TO THE BUSINESS
RESPONSIBLE TO EACH OTHER
TEAMWORK IN EVERYTHING WE DO
THANKSGIVING:RECOGNIZE AND REWARD ACHIEVEMENTS
EMBRACE CHANGE: ACCEPT AND DRIVE CHANGE WHERE NECESSARY
We are principally a people driven business which thrives on challenges and encouragement to be a better person in servicing our customer's needs. This is achieved through teamwork, cooperation, good communications and a company culture of creative innovation.